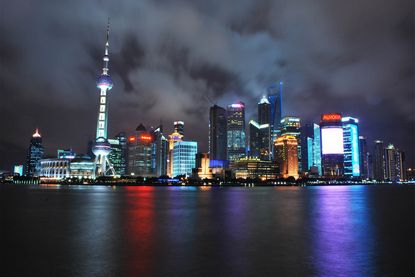 Shanghai Yihyson Biological Technology Co., Ltd was established in 2013 and specializes in the production of monoclonal and polyclonal antibodies. It provides a range of over 4,000 rabbit polyclonal antibodies including hot areas such as Stem Cell, Growth Factors, Cytokines, and Apoptosis. Phosphor-specific antibodies and all primary antibodies are supplied as well as a range of Tag-specific and loading control antibodies.

In the past years, Yihyson has established good cooperative relationship with abcam, Santa Cruz, CST, antibodies-online, etc.With comprehensive detection capability, Yihyson has earned an enviable global reputation for the quality and stability of its antibodies.
All primary antibodies are supplied at a concentration of 1 mg/ml, in 50 μl (50 μg) packs for ease of use (100ug and 200ug are also supplied). We also offer a range of modified antibodies.

Yihyson insists on the fundamental purpose of "quality of survival, reputation and development" business philosophy of continuous innovation, better ourselves and the pursuit of excellence, and strive to create a China life science antibody development, product sales and technical service professional integration platform.

Yihyson is commited to providing the highest quality of custom services and products with shortest-time. We are confident that our commitment to science and research will enable us to offer you the best products and services.

Add: Room 11 7/F, Building 6, No. 333 Guiping Rd., Xuhui District, Shanghai, PRC 200233
No. 1606, Songhuixilu Rd., Songjiang District, Shanghai, PRC 201600
Tel: +86 21-8037 0628 (Monday to Friday)
Fax: +86 21-5465 1191
Placing Orders: [email protected]
Technical Support: [email protected]